Custom Framed Vacation Souvenirs in St. Louis
Vacation was a blast, wasn't it? And you might be thinking about custom framed vacation souvenirs to relive those wonderful experiences every time you see them. When you get back to St. Louis, custom framed vacation souvenirs are a fantastic way to remember the trip forever.
These could be physical objects and mementos you picked up along the way; photography of your own or those of someone else in the city; the menu from your 5-star restaurant in Paris, or on your cruise ship; tickets and programs from the places you've been and events and performances you've attended; that art you found at that cozy little gallery that you and your spouse stumbled upon while wandering off the beaten path.
These are the kind of things that you want to hold on to, and experience over and over. They transport you back to that time and place you shared with your significant other, other family and great friends. There's simply nothing like a beautiful framed picture or a few souvenir items custom framed to remind you of the incredible time you had on that great vacation!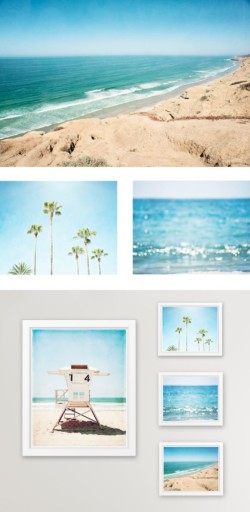 And considering the cost of international travel these days, or travel to and throughout major US cities, the cost of preserving and presenting the keepsakes you got along the way is a minor expense. But one that will likely have a great deal of value to you down the road – in fact, as time passes your mementos become continuously MORE valued, certainly not less! So they are definitely worth the investment.
We Can Frame Anything
At The Great Frame Up – St Louis, our motto is, 'You Name It, We Frame It.'  No matter what made it back with you from your summer vacation (or from any trip, or contemporary or heirloom family items) – we can generally find a framing solution for everything!
Regardless of all (or any) of the various items that you may have brought back for keepsakes, one thing we can be assured of these days – you took lots and lots of photos! And what better way to celebrate your wonderful trip than with a montage of all your best shots? We can even go through your saved photos and help pick out the ones we think would work best if you'd like, to create the best custom framed vacation souvenirs you can find in the St. Louis metro area!
Every time you see it in your home, these photos and other one-of-kind pieces will take you back to those city avenues or white sand beaches from St. Louis; custom framed vacation souvenirs can accomplish this for you. Our experts know everything there is to know about shadow boxes in St. Louis and every other type of framing to create a truly unique, one-of-a-kind piece of artwork.
Do you have any vacation souvenirs or photos that you'd like professionally framed? Then please come see us at The Great Frame Up – St. Louis! Not only can we help you display your treasured vacation mementos for years to come, we also create some of the finest crafts and needlework framing, sports jersey displays in St. Louis,  photo restoration,  In addition, we offer artwork and frame restoration, calligraphy on mats, engraved plaques, and artwork installation.
In Webster Groves and Kirkwood, Des Peres, Glendale, Sunset Hills, Manchester, Ballwin, Affton, Crestwood, Maryland Heights…and everywhere in between – you won't find more personalized service anywhere in town! Call us today at (314) 892-8333 to learn more!
Or send me a message directly here. I would love to talk with you about all of your framing options – and hear about the fantastic vacation you were able to take this year!
Bruce Shoults,  Owner | The Great Frame Up – St. Louis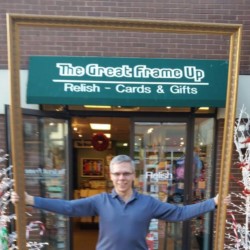 *Take up to 40% off your entire custom framing order – Frame-Mats-Glass-Finishing
Save