Preserving St. Louis Sports Memories
St. Louis has seen its fair share of big sporting events over the years. It starts with the Cardinals and their National League-record 11 World Series wins and 20 appearances. The Rams contributed a few very memorable years with the "Greatest Show on Turf" and the Blues have had some fantastic teams as well. There have been plenty of other big games and events local fans have enjoyed.
We've catered to many of these area sports fans by crafting one of a kind display cases, shadowboxes and custom-framing for their sports memorabilia. The recent 2018 PGA Championship tournament hosted at Bellerive Country Club was certainly a worthy addition to the list of major sporting events held in the St. Louis region.
If you were lucky enough to visit the course during the historic 100th annual event as a spectator, let us help you proudly display your memorabilia. We can beautifully custom-frame golf flags, balls or other souvenirs from the tournament – a great conversation starter and something you'll want to display with pride in your home or office, den or bar area.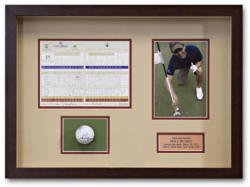 We also specialize in customized displays for golf balls and scorecards to commemorate a hole-in-one. As with any other display, we can add photos, a nameplate or engraved plaque for a truly unique presentation. It's the perfect way to remember a miraculous sports moment – and makes a great gift!
Stop by and see us 31 Allen Ave in Old Webster Groves, or give us a call at (314) 892-8333. We look forward to helping you create something great!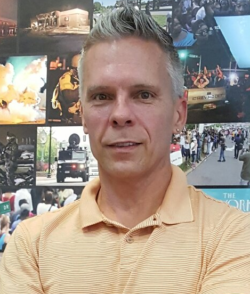 Bruce Shoults, Owner