Our Charitable Partners
At The Great Frame Up – St. Louis, we're proud members of our local community, and strive to partner with organizations that serve area individuals and families in need.
We'd like to take a moment to introduce you to these groups, and hope you'll support them too!
Arts as Healing
Arts as Healing was spun off from an in-house program at BJC Hospital. Annually they have a show of works at the Duane Reed Gallery in Central West End, with each piece of art created by cancer survivors or those currently battling the disease.
The show focuses on large collaborative pieces, where each artist is given a section of a painting to recreate.  The unique part is they don't know what the final product will be until it's completed!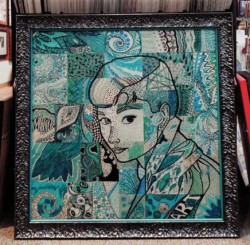 For these pieces, we mount and frame them to be sold at the event.  They generally start at $5,000. In addition, we mat and mount works donated by the artist to display and sell during the evening. The information on this year's event:
7th Annual Arts as Healing Gala
Celebrating Life & Art
Saturday, July 14  (6:30 PM – 9:00 PM)
Duane Reed Gallery
4729 McPherson, St. Louis 63108
In addition to wonderful art, there will also be great food and prizes given throughout the evening. For more information on the event and tickets, visit them online here.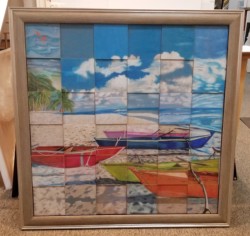 Grace Hill Settlement House
The mission of Grace Hill is to provide opportunities for individuals, families and communities throughout the St. Louis region so they become stronger, healthier and more self-reliant. Through a wide variety of programs, they provide resources to thousands of area families each year.
One of their signature events is they "Images of Grace" project, a collection of art created by Grace Hill families. Their constituents partner with professional photography experts to produce striking images relevant to the community.
In total, 10 different families spend nine months documenting their day-to-day lives. During the program they're taught photography fundamentals such as lighting, composition and the development of point of view and editing.
Their annual gala is typically held in November, during which they have an oral auction where 5-6 images are printed in large format which we mount, mat and frame for the event.
In addition, we donate the mounting and matting of smaller images that are purchased during the evening of the event.  We have been involved with this program for about 12 years.
Despite the economic and social realities for these photographers, the collection reflects a pride in their community, a love of family and a passion for sharing their lives. For more information on their organization, visit the Grace Hill Settlement House.
Other Charitable Groups
Two other causes we support that deserve mention are Neighborhood Houses and the Diversity Awareness Partnership.
Both of these great groups sponsor events where they auction off artwork created by the children who participate in their programs. We provide each with substantially discounted framing to ensure their pieces bring in the most money possible (and of course they can keep as much as possible, too!)
Come by our shop to learn more at 31 Allen Avenue, in Old Webster, 63119. Or give us a call at (314) 892-8333. We hope to see you soon…and help create something truly special for YOU and YOUR family!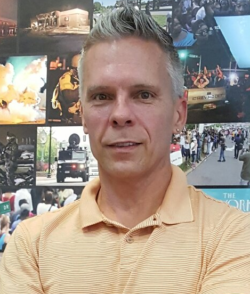 Bruce Shoults – Owner | The Great Frame Up – St. Louis