Sports Jersey Shadowbox for St. Louis H.S. Graduations
At The Great Frame Up St. Louis, we offer one of the lowest prices in the entire St. Louis metro area  for building custom sports jersey shadowboxes for St. Louis teams, or any other favorite player or team jersey. But now until August 15th, we are running an even better special:
Our cost is only $299.95 for a complete jersey display/shadowbox!
This includes a beautiful wood frame, your choice of an acid free mat, sew down of items, regular glass and all finishing work. You can add UV Protectant glass for just $40, to further protect this family heirloom (or future one!) from the elements.
Of course, sports aren't just for the pros! We often build custom framed jerseys and other athletic gear shadowboxes for high school and younger students, and other organizations, too. Our incredibly valued customers come from everywhere throughout St. Louis for our jersey framing services – from Crestwood to Ladue, Frontenac to Des Peres, Brentwood to Maryland Heights, Maplewood, Webster Groves, Kirkwood and so many other places.
And a custom sports jersey shadowbox is a PERFECT graduation gift to surprise your son or daughter or other graduating loved one with this summer. Before they move on to the bigger challenges and achievements that await them in the future!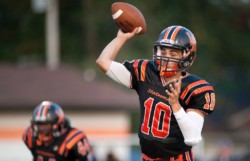 By creating a piece of beautiful, custom art to pair with the already significant meanings of their time in high school and competing in sports, you are giving them with a gift that they will keep and enjoy forever. Their gift will serve as a reminder of the impactful experiences they had during their most formative time in life, at home during their primary schooling. So, you're really creating something this special graduating student will cherish for the rest of their life! No matter the expense, there simply aren't many other gifts that can say the same.
Your gift of a custom-built jersey shadowbox from The Great Frame Up – St. Louis will allow your son or daughter to share the importance and pride they associate with playing their favorite sport while representing their school and community for many years to come.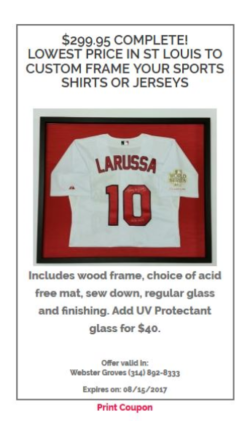 The last reason you want to act on our current $299.95 complete sports jersey framing package?
This special offer expires on 8/15/2017!
We have a number of different custom framing coupons for our St. Louis area customers, and expect demand to be significant with this offer too, considering the high-quality and affordable price of our custom shadowboxes crafted at The Great Frame Up St. Louis. We offer some of the fastest delivery times you'll find anywhere, but when you act now you can guarantee your spot at the head of the line!
We compare our pricing to all kinds of competitors throughout the St. Louis, St. Charles and northern Jefferson County region regularly, to insure we are providing you the best value for your money. Let us help you create a piece of art that provides your graduating loved one with a permanent reminder of some of the most special times they'll ever have, at the best prices you can find for work of such high caliber.
The Great Frame Up St. Louis is one of the area's most knowledgeable and highly-rated custom framing and gift shops for sports jersey shadowboxes for St. Louis graduates and so much more – conveniently located at 31 Allen Avenue, St. Louis, MO 63119 in the heart of Old Webster Groves.
We offer many hundreds of affordable custom framing solutions for your pieces or art, photography or family memorabilia, offering custom built sports jersey and uniform displays, custom shadowboxes and display cases of many kinds, needlework framing, digital photo preservation and restoration, artwork mounting and frame cutting, a huge selection of frames of every type and style, and a full gift shop including hundreds of cards, and much more to choose from.
You simply won't find a better mix between inexpensive artwork framing in St. Louis and first-class experience, available options, and personal service anywhere in the metro area, from Sunset Hills to Maplewood, Richmond Heights to Manchester, Brentwood to Maryland Heights, Webster Groves to Fenton…and everywhere in between!
And if you can't come to us, we'll come to you! We offer personal drop-off and delivery for a wide range of qualifying jobs. Very few other frame shops can offer you that level of personalized service.
Call us today to learn more at (314) 892-8333 or stop by the store at 31 Allen Avenue, 63119, right off Lockwood Ave in Old Webster Groves, located between HWY 44 and 64/40.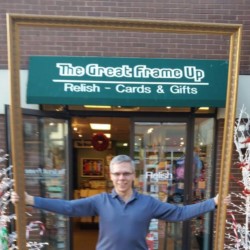 Bruce Shoults, Owner | The Great Frame Up – St. Louis