Join Us at the Old Webster Art Walk!
The Art Walk is a self-guided event where area artists, many businesses in the Old Webster Shopping District and visitors can come together to celebrate art in its many forms!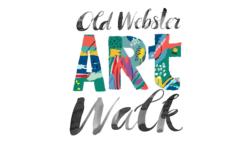 Each participating business in the district will feature a local artisan and display their works in drawing, painting, photography, sculpture or mixed media. 25 businesses and over 50 artists will be featured this season! Look for large green cones to easily spot the participating venues.
This year the Great Frame Up – St. Louis is proud to sponsor Ed Giganti, a very talented local painter. Ed is a retired executive and self-taught artist, focusing mainly on oil-on-canvas still life paintings. He serves on the Board of the St. Louis Artist's Guild, and his works have been featured in the Las Lagunas Gallery in Orange County, CA.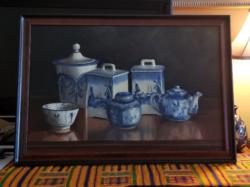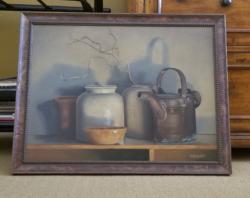 Stop by the Great Frame Up anytime during the event at 31 Allen Ave in the heart of Old Webster (just down the street from Panera Bread) to see Ed's work, along with many other unique St. Louis-oriented pieces on display! We also have many great gift items for sale.
We offer affordable custom framing services including a huge variety of frame and mat options, and create beautiful one-of-a-kind shadowbox displays for treasured mementos and sports memorabilia.
FRIDAY, OCTOBER 5th – SATURDAY, OCTOBER 13th
The Art Walk begins with a patio party in front of Robust Wine Bar on Friday October 5th from 6-8 PM. Featuring live music, with food and beverages available at Robust!
Saturday October 6th is Family Art Day, where everyone is invited to celebrate art by creating a masterpiece of their own! Bring the kids to the project area in front of Yucandu Art Studio and KIND Soap (just across the street from the Great Frame Up).
Visit the Old Webster Art Walk website for more information about this event!