Framed Family Photos at The Great Frame Up – St. Louis
With the advent of digital and then smartphone cameras, seems there are more family photos than ever these days. The problem is that most of these shots languish on a hard drive, or they're posted on a social media site only, never to be seen on anything other than a computer screen. These special photos were made for so much more!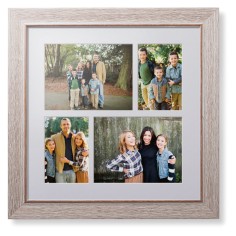 Family portraits capture a moment in time with all the people who matter to you most.  From casual and fun, to formal and sophisticated – custom framed family photos can be some of the most enjoyable things you can hang in your home or office.
These pictures will become a treasured reminder and historical document that can be looked back upon fondly many years in the future by multiple generations.
THOUSANDS OF OPTIONS
Modern or contemporary, eclectic or rustic, bold or understated – we have a huge variety of frames and mat choices that you can pair together to create something that fits your décor perfectly.
If you have your family photos already printed that's great, or bring your digital files to The Great Frame Up – St. Louis and let us do the printing for you.
PHOTO RESTORATION AND EDITING
If you have priceless photos dying of old age, there is something you can do about it! Our skillful photo restoration service in St. Louis is here to help you with color fading, rips and tears, water staining and creasing.
And for something truly unique, we can also convert any of your photos into an oil painting, watercolor, pastel, pop art or numerous other artistic styles.
SOMETHING SPECIAL FROM OUR FAMILY TO YOURS
For a limited time, we are offering 50% OFF our family photo framing services. So grab your significant other, brothers or sisters, grandparents, children, pets (whoever YOU call family!) and take advantage of this special offer.
Stop by and see us 31 Allen Ave in Old Webster Groves, or give us a call at (314) 892-8333. We look forward to helping you create something great!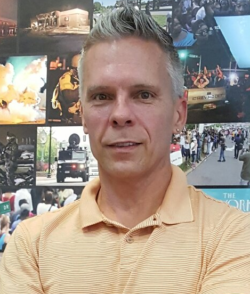 Bruce Shoults, Owner
*PHOTO TIP:  Location is crucial in photography, and family photos are no different. Choose a setting that has family significance, like the outdoor garden of a relative's house, to make the shoot even more intimate.