You Can't Beat Our St. Louis Custom Jersey Shadow Box Price
Opening Day has finally come, and our Red Birds are back on the field for another shot at the World Series. Got team pride? Or a bunch of sports jerseys that would look a lot better on your wall than on your body or in your closet? We know the feeling. That's why we offer some of the best jersey display cases in town, at a price that you cannot beat at any other custom framing shop in St. Louis – $269.95!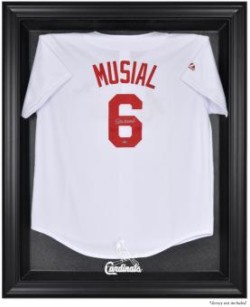 With our custom made sports jersey and uniform cases, you have all you could ever need to show off your true colors. Never again will anyone question upon entering your office or home who you cheer for on game day.
Easily mountable, our jersey display cases will also fit perfectly into a teenagers room or gaming room. Or send them along with your kids when they go to college, they'll certainly appreciate having a place to show their team spirit. For the price, you won't find a St. Louis Custom Jersey Shadow Box display case any better!
Perfect for St. Louis baseball jersey display, hockey, football and basketball – or whatever sport you love most! Our special is a great way to get a shadow box for a military uniform too. Hand made solid furniture grade hardwood jersey display case cabinet of beautiful design and construction. Oak, Walnut, Cherry and Black are our most popular colors/woods.
We can frame ANY SPORTS memorabilia!
It doesn't matter what sentimental object you may have, we can help you beautifully display it! Bats or balls, gloves, bases, baseball cards – anything.
And of course it doesn't matter which sport you (or some very lucky gift recipient) loves the most, we can create something one of a kind!
If you have any questions, please contact us! Were glad to help, and happy shopping! Call (314) 892-8333 or visit us at 31 Allen Ave. 63119 in historic Old Webster Groves to learn more and to bring your jersey in for us to take a look.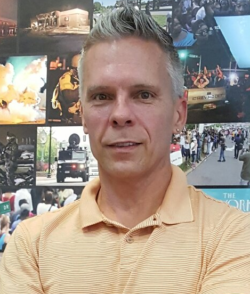 Bruce Shoults – Owner, The Great Frame Up – St. Louis
Save