Best St. Louis Custom Framing Ideas
For those living in St. Louis custom framing ideas that showcase your style and taste are one of the most visible ways to make your home 'your home'. Often the most striking (and strikingly simple) way to transform a room is to add art to the walls, especially when painting and wallpaper aren't an option. Custom framing and original artwork can blow your decorating budget however – though it doesn't have to be this way!
Picture framing should always compliment complement the imagery, award, or artwork that is displayed. Mat and frames that are not cohesive detract from the beauty and steal the show from your special piece you are wishing to showcase. As experienced interior designers, we utilize art, memorabilia and photography to convey and reflect the personality and style of the homeowner. Thus the framing needs to equally accent the piece in a pleasing way in order to act as the stage for the displayed item to sing its heart out.
We are much more than a simple picture frame store! For example, here is a custom display that we feel is perfect for the surroundings.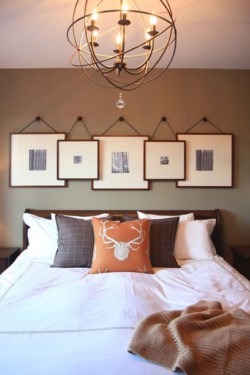 We love the perspective that these framed images give. The small images on the larger white backgrounds within the frames and the fact they are overlapping, this really adds interest to what otherwise could be a fairly usual display.
Maybe you have a penchant for picture framing ideas for displaying your favorite art pieces or always want to have your most treasured family snaps on show for all to see, or would like the help of someone in our shop, where we have decades of combined experience – one thing is certain, no wall is complete without a few accessories!
The art of picture framing can be a detailed process, with each aspect requiring attention before the final look has been achieved. From types of mats and picture frames, placement on the wall and of course choosing the perfect images, all of the many factors can make or break a display. That's one reason why we offer free in-home consultations when it's time for a new piece (or pieces) in your house.
The prospect of creating a statement display in the home may sound daunting, but fear not, we have some of the top professional framing experts in town. If you can name it, we can frame it at the Great Frame Up – St. Louis. If you live in any nearby neighborhood, we want to be your picture frame shop throughout the whole city! We have premium, fast custom framing services along with other premium products like sports jersey shadow boxes, with high levels of customer service at
With The Great Frame Up – St. Louis you also don't need to spend your valuable time shopping everyone in the area. No, we aren't a 'cheap frame store' – the quality we offer is far too high for that! But, we do offer extremely competitive pricing when compared to the other guys in town.
We have conservation framing, shadow boxes for jerseys and displays for military paraphernalia and family memorabilia, photo and frame restoration, needlepoint framing, custom mirrors and much more. Thousands of unique mat and frame configurations to choose from. A very helpful and knowledgeable staff to help you. We also sell many pieces of St. Louis-related of art and photography, and other gift shop items and cards.
We offer Custom Framing in St. Louis service unique to our city. We do the things the "bigger" guys won't – like pickup and delivery service – and the in-home consultation we mentioned before your purchase, and art installation after. This ensures a wonderful experience when you come to our custom framing shop. Located in the heart of Old Webster, we serve the entire St. Louis metro area. We look forward to seeing you soon at 31 Allen Ave. 63119 in Old Webster, or you can reach us via phone by calling (314) 892-8333.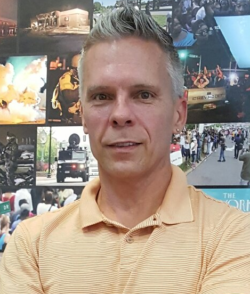 Bruce Shoults, Owner – The Great Frame Up St. Louis
Save
Save
Save
Save
Save
Save